Many people aren't aware of employment and labor laws that help protect workers from discrimination, expenses from work injuries, and unfair wage or overtime practices. Federal and state employment laws govern certain aspects of worker treatment, and that is what Employment and Labor Law is about. Let's review the four categories of employment and labor law as well as a few of the most common employment law issues. As a worker, it can be helpful for you to be aware of these issues related to labor rights.
4 Types of Employment Laws
Civil Rights Law
Family and Medical Leave Act
Workers' Compensation
Labor Relations
Civil Rights Law protects employees from employment discrimination based on race, color, religion, sex, national origin, disability, or age. Since 1964, the Civil Rights Act has served as the foundation for several acts and amendments that define employment decisions, including recruitment, termination, and other conditions of employment. The premise is that all employees and potential employees receive the same treatment at work. Learn more about Civil Rights.


The Family and Medical Leave Act allows an employee to take up to 12 weeks of unpaid leave to assist with family medical issues or personal health conditions, including the birth of a child. Under the FMLA, an employee's job is protected so they can continue their employment when they return.
Learn more about the FMLA.


Workers' Compensation provides compensation to employees who are injured on the job. This includes payments for medical expenses related to the injury as well as temporary or permanent disability benefits.
So you can be better informed when you experience a work-related injury, here's some additional information from one of our previous blogs about Workers' Compensation Benefits.

For more helpful information, you can visit our Workers' Compensation Blog Posts as well as our Workers' Compensation FAQs.


Labor Relations law protects employees who engage in union activities. According to the National Labor Relations Act, an employee cannot be terminated or demoted for participation in a union, and several other laws apply. Workers can talk about unionizing when they are not working, and employers must allow it. They cannot threaten to close a workplace or otherwise discourage union support. This area of labor law has become more important as workers at major national employers begin to unionize.
Know your rights under the NLRA
Learn more about Employment Labor Law
---
7 Common Employment Law Issues
Workers in Iowa and around the country sometimes experience employment law violations at work. These employment issues vary in nature from wage, salary, and overtime related violations to harassment and discrimination situations.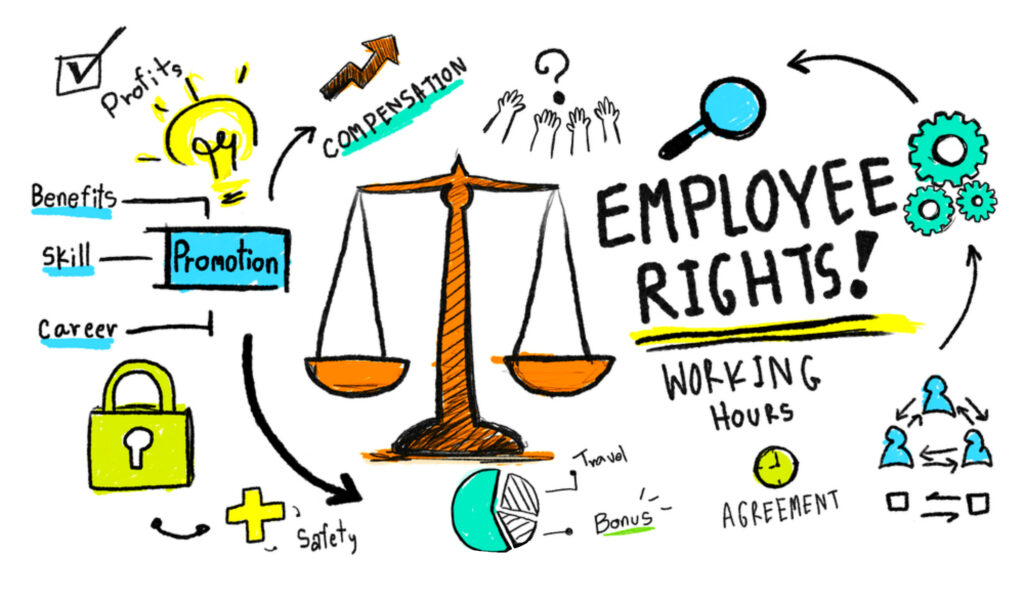 Discrimination
Harassment
Family and Medical Leave Act
Minimum Wage Dispute
Overtime Dispute
Salary Misclassification
Wrongful Termination
Read more about Employment and Labor Laws & Issues.
---
Rush & Nicholson provides you with the legal guidance to assist with your dispute. We advocate for people, not companies, and as such, individuals and unions turn to us for legal representation in their pursuit of justice.
Rush & Nicholson specializes in helping Iowa workers understand their rights and pursue benefits due to them. We have decades of helping workers get the compensation they deserve!
When you have questions about Workers' Comp Law or Employment and Labor Law issues and need guidance, please contact us for a free consultation!