Delivering The Results You Deserve
Our attorneys have more than 100 years of combined experience
We represent workers, not employers or insurance companies
Get smart, independent advice from a specialized attorney
How Can We Help?
Please select an area you need assistance in and we'll connect you to the right attorney.
Recent Cases
$480,000 settlement in bicycle crash case
April 28th, 2023

A 32 year old man was hit by a car while riding his bicycle. After extensive treatment and time off work, a $480,000 settlement was reached.
$750,000 settlement for truck driver after rear-end collision
December 31st, 2022

A truck driver obtained a $750,000 settlement after suffering serious injuries in a rear-end car accident.
$140,000 settlement reached in semi-car crash
January 15th, 2023

A 36 year-old man settled his case against the trucking company for $140,000 after suffering shoulder injuries when a semi crashed into the pickup truck in which he was a passenger.
$1,050,000 car accident wrongful death settlement
December 30th, 2022

The family of a rural Iowa man killed after a garbage truck collided with his pickup truck received a $1,050,000 settlement for claims against the waste disposal company and under insured motorist carrier.
Denied hip claim awarded and affirmed on appeal
March 22nd, 2021

The claimant sustained a work-related injury to her right hip, including a labral tear, in addition to the stipulated back injury. As such, it's found that the claimant is entitled to payment by defendants for all medical expenses related to the hip injury. It's also found that the claimant is entitled to receive temporary total disability benefits while she was off work following her surgery.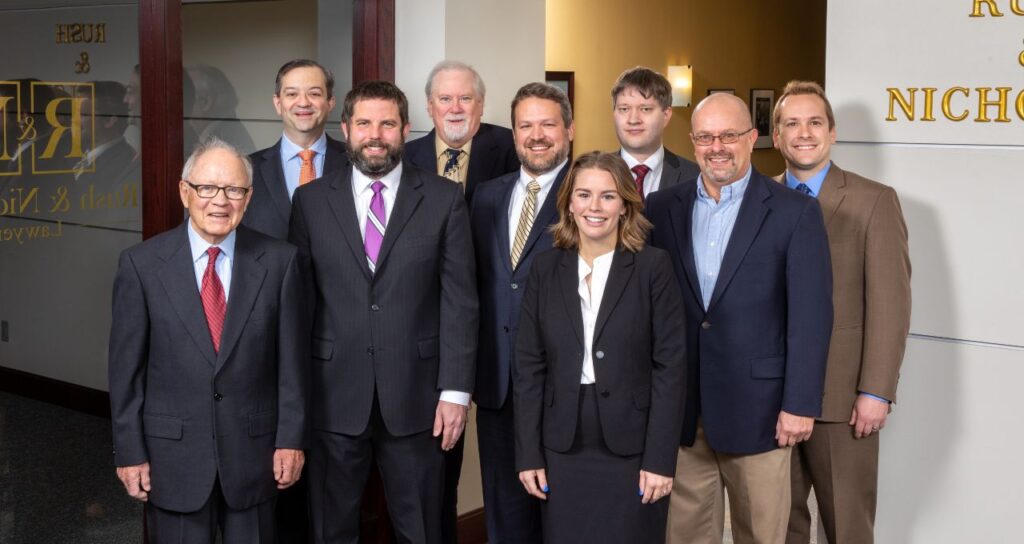 Legal Advice You Can Trust
Rush & Nicholson is on your side. Our team of specialized attorneys can help you win your case and get the results you deserve. As highly rated attorneys, we keep clients happy with superior service and careful attention to detail. We have the experience and results to back it up. We can enforce rules, advise about a settlement, or take your case to hearing.
Serving Eastern Iowa
Although located in Cedar Rapids, our lawyers have decades of experience serving clients in cities throughout Eastern Iowa.
Client Testimonials
Far exceeded my expectations. When I first talked to Tony Olson, I felt very comfortable and on the same page that we could get the outcome I wanted. As the next few days/weeks went by I felt better about my lawsuit. I was getting the updates I wanted and just an overall sense that my case was being moved forward to the front of the pile of the defense team. Nothing but good words for Tony Olson at Rush & Nicholson! Thank you!
I have hired Gary Nelson on more than one occasion, he is a great attorney! He always gets the job done and always surpassing expectations! This is without a doubt the firm to have your back!
Matthew Dake was very knowledgeable and helpful in my Workers Comp case. He was always just a phone call away if I had questions or concerns. You only get one chance at it you don't want a rookie and Matt understands life.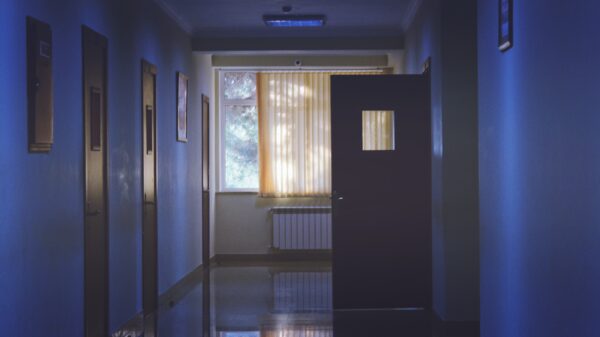 After winning wage theft case, 11K UIHC employees get their money
This article originally appeared on Iowa Starting Line Posted September 19th, 2023 at 12:23pm by Amie Rivers Around 11,000 employees of University of Iowa Health Care (UIHC), the state's largest hospital system,…
Learn More


Health care for the benefit of businesses, not patients
Imagine you are never allowed to choose your doctor. Imagine you are never allowed to choose your health insurance company. Instead, the insurance company you did not select picks the…
Learn More